Dank Art
Since May I have been going through a lot of changes. I have quit my job at the Apple Store and now I work in a video game store in my hometown. This is exciting news because not only does it mean video games are even more part of my day to day life but a lot of the stress that I was under at my old job is gone. It's been a long time coming and I feel much better with these new changes in my life. It's going to give me more chances to focus on what I like and try new things with my art.
I have missed out on a few things that came up in the past few months, but with a few weeks, I should be settled back into high Dank Art production. I have been working on a few larger pieces which I have returned to. My biggest challenge for the next few weeks will focus on managing my time with the new job, but lately, I have been feeling energized and less stressed out. Big things are on the rise again!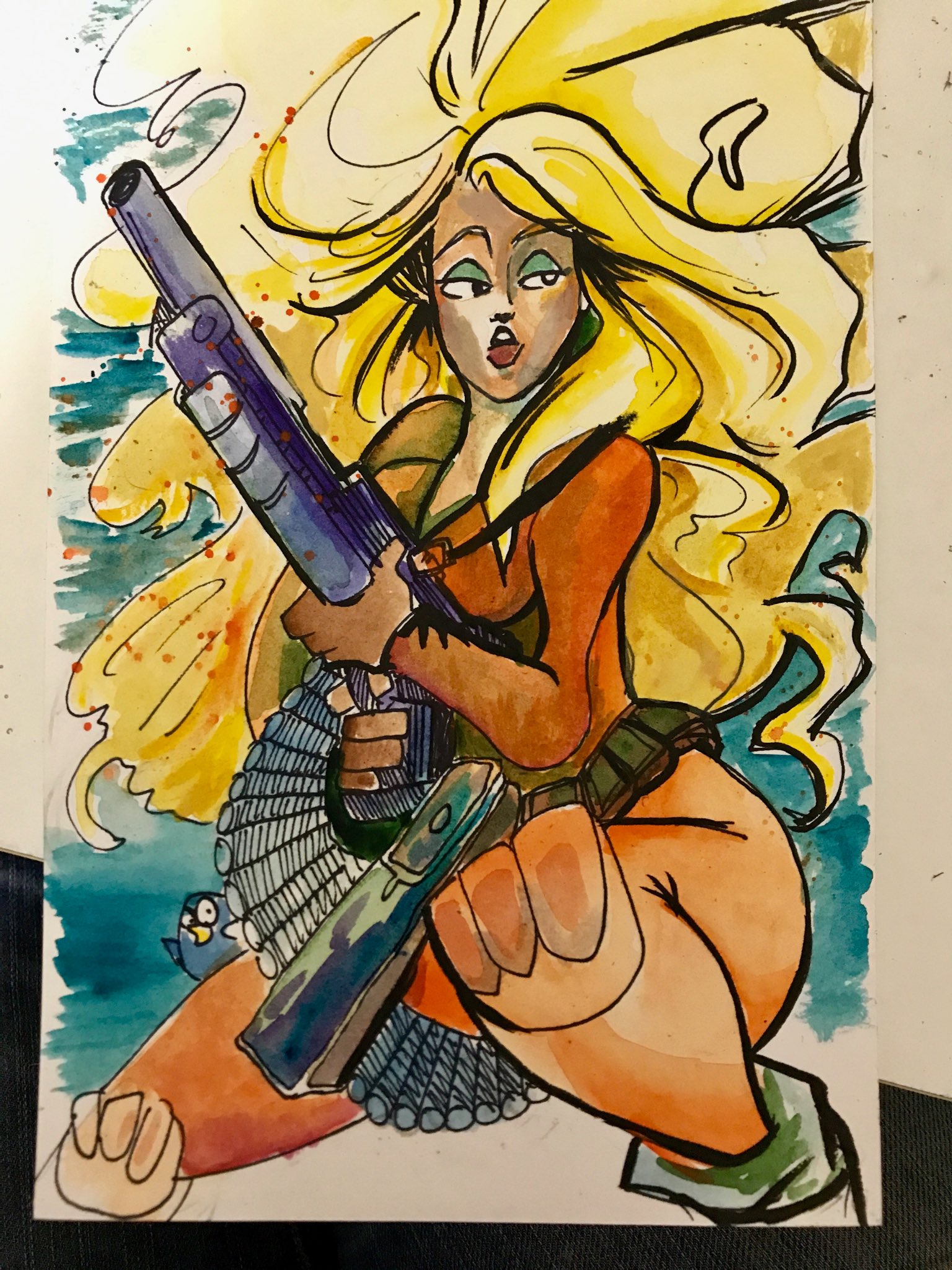 Nintendon't
Hold onto your butts! Nintendon't 5 will start today, Friday, September 14th at 12 noon EST and run all weekend. I will be taking part in this event as well as other streamers from all over the world in the Retro Community. Make sure you check the schedule to make sure you can catch all the games you love and want to check out. All the games featured during the marathon are all retro games that are not featured on Nintendo, so we're talking about Sega, DOS, Arcade, Amiga, the other side of the Retro community. I will be showing off E.V.O.: The Theory of Evolution (46億年物語THE進化論) for PC-98 which I recently played thru in the summer and even did a little write up in my Dank Zine. I will be live on Saturday, September 15th at 9 pm EST so check it out!
Streaming Schedule
My streaming schedule will be changing! Most of my viewers are used to tuning in Sunday mornings, but with my new job, I now work Sundays. For now, I'll need to stick to more spontaneous streams before settling into a day and time I can commit to.
I recently hit 2000 followers! Thank you so much for following my dank little stream and for all the support over the years. As many of you know I have been collecting and playing games for years and one of the best things to me is sharing that experience with people. I do plan to have a big streaming day to celebrate this achievement and I will announce it once I have the day (aka I figure a good day off to have it lol).
Issue 18 of Dank Zine is out for delivery! This issue we feature an interview with Angrylanks, a record-holding speedrunner who also has a passion for music and streams not just his games, but his drumming as well. Nintendon't organizer Goati has a feature about Fishing Games and a few of their accessories, and I wrote a piece about E.V.O – the Search for Eden and the differences between the PC-98 game and the SNES. There's also a bunch of artists contributing to the issue making this another huge community effort. I should be having a packing stream where I will be giving away free issues, so make sure you are following me on Twitter or on Twitch so you can pick up a copy.
If you want to buy this or any past issues, make sure you head over to my Dank Shop. Once an issue sells out that's it! I only print 100 issues for each month and once they sell out they are gone.